---

Silicone Stretch Food and Bowl Covers - Reusable Stretch Lids Cover Wrap For Cans, Containers, Mugs, Mason Jars And Bowls
Can stretch up to 30% more than their original size
Your Lids are spill and leak proof. Works perfectly to cover one freshly squeezed juice and prevent it from going bitter to cover a can of cola to prevent it from the refreshing fizz.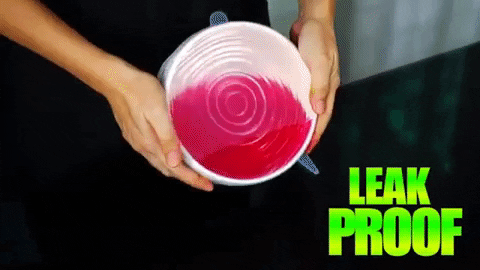 Silicone Stretch Lids comes in 6 different sizes to fit any and all sizes.
Reusable:- A Silicon Stretch Lid would last you about 2 to 3 years. You can use it daily to cover different shaped containers.